Wednesday, August 18, 2021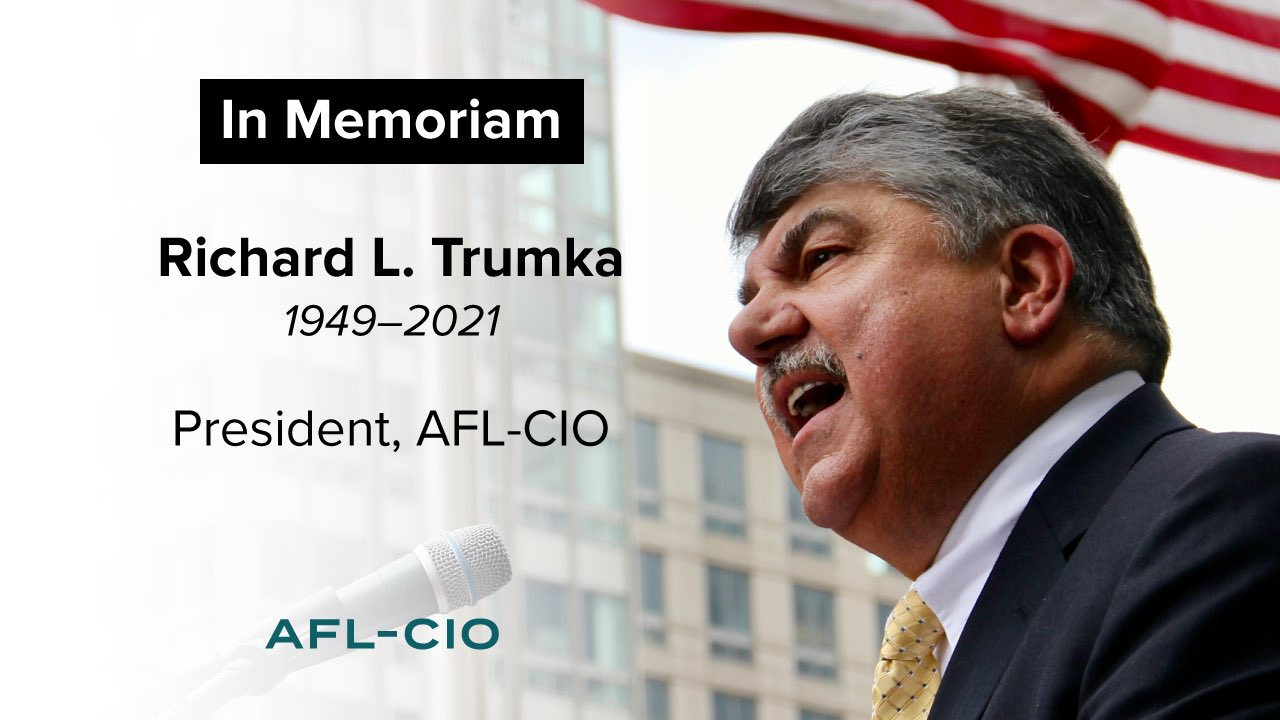 I hope that this email finds everyone well and enjoying their summer. I want to start off by remembering a giant in the labor movement that we lost recently, AFL-CIO President Richard Trumka. As the leader of the AFL-CIO, Trumka was the national voice of the millions of union members from around the country, including the UWUA, who are members of the labor federation. Trumka was a fierce fighter for workers and will be sorely missed. Below I have included a tribute that acting AFL-CIO President Liz Schuler put out.
Although we wish it was over, COVID seems  to refuse to go away and is back once again. Please continue to take precautions, especially when you are around other people and especially if you are unvaccinated. We don't want any of our members getting sick or god forbid dying from COVID. Please continue to work safely and stay hydrated in the summer heat.