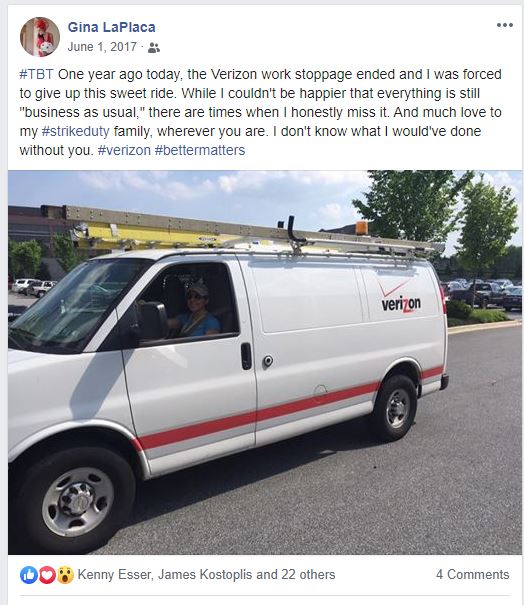 Below is a very important letter from the NJ AFL-CIO rescinding the endorsement of Gina LaPlaca. She is currently running for Assembly in District 8. Please read the letter below to understand the circumstances that caused the NJ AFL-CIO to take this very rare step. 
NJ AFL-CIO: Rescinding the Endorsement of Gina LaPlaca, Assembly District 8
The New Jersey State AFL-CIO Executive Board today overwhelmingly voted to revoke the endorsement of Legislative District 8 Democratic Assembly Candidate Gina LaPlaca due to a recent revelation of anti-union behavior. Specifically, it was revealed yesterday that Ms. LaPlaca crossed a strike picket line in 2016 while being employed by Verizon.
"Because this is a violation of one of the most basic labor principles, we have collectively decided that her endorsement must be revoked," said New Jersey State AFL-CIO President Charles Wowkanech. "In regard to showing solidarity with workers at their time of struggle, it doesn't get more basic than respecting a strike and honoring a picket line. Those that chose to ignore this will not receive the support of our organization, it's that simple," Wowkanech concluded.
Due to this decision, the only candidate endorsed for Assembly in Legislative Districts 8 is Democrat Mark Natale.