Wednesday, January 26, 2022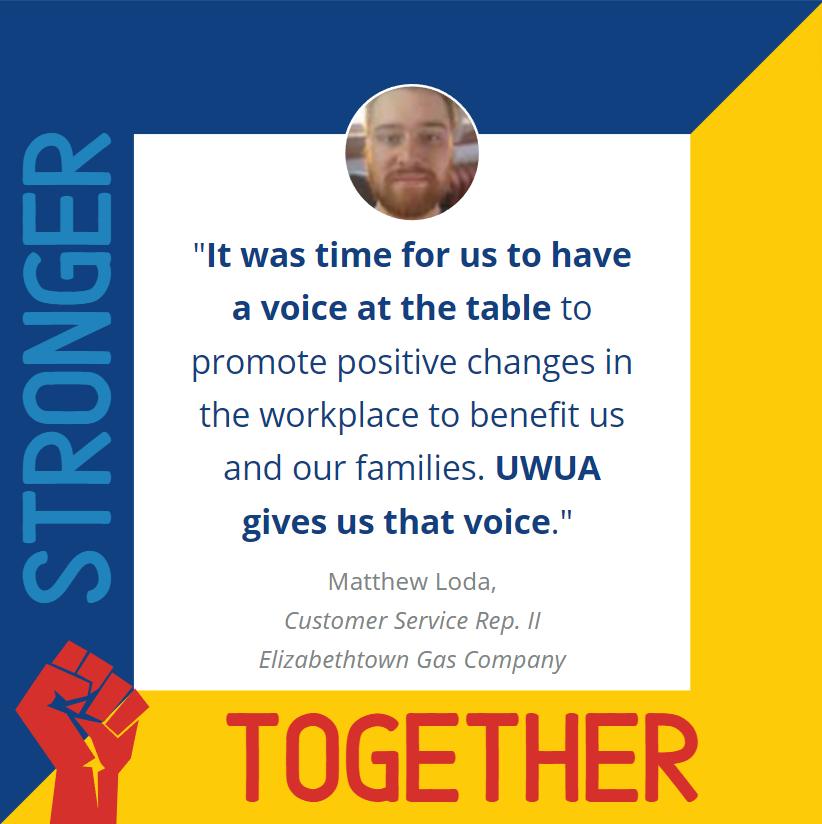 I am excited to welcome the customer experience team at Elizabethtown Gas Company to Local 601. These new members recently voted overwhelmingly to join our union.
The 70 new members work in the call center, billing department, and walk-in customer service centers. They will join their coworkers who were already represented by UWUA, including meter readers, first responders, measurement and regulation techs, field service representatives and street department employees.
Congratulations on joining our union and we look forward to working with you for years to come.