Thursday, October 8, 2015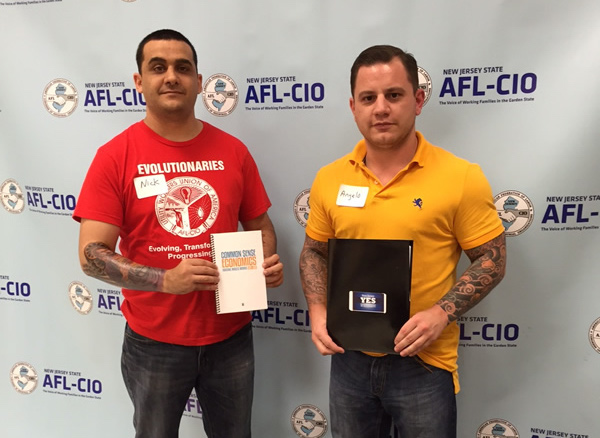 UWUA 601 had 2 members attend  the workshop (Nicholas Chirichillo and Angelo Ruff). The 7 members of our young workers committee have named themselves the Evolutionaries.
Common Sense Economics is an empowering workshop that includes interactive discussions and training exercises to equip participants with the tools to mobilize supporters and advance the labor movement's progressive economic agenda.
The New Jersey State AFL-CIO Young Workers Advisory Committee joined IBEW 456, Central Labor Councils, union affiliates, community partners and young workers groups throughout the state to sponsor a statewide Common Sense Economics training to educate, inspire, and engage the next generation of union members.