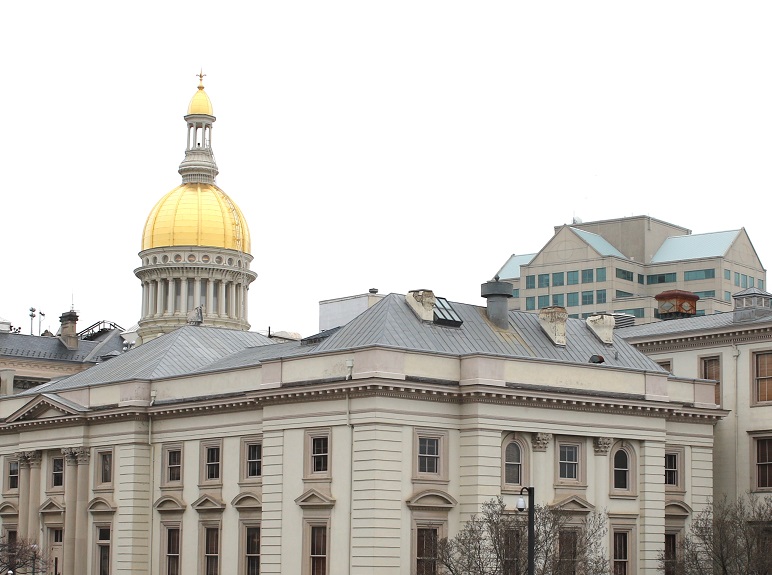 Thank You Chairman Smith and committee members for giving me the opportunity to speak to you today. The Utility Workers Union of America Local 601 and New Jersey State Council of Utility Workers Union of America and its 3500 members in customer operations for Public Service Electric and Gas, Bus claims department for New Jersey Transit, Atlantic City Contact Center located in the old Claridge Casino, New Jersey America Water, United Water, Elizabeth Town Gas Company, Bergen County Sewerage Authority, Safford Township Water Authority, Berkeley Township Water Authority, Keily Construction and JD Covely Contstruction Vehemently Oppose Senate Bill 603
The general make up of our members are meter readers, field and office collections, billing and payment centers, customer Service call centers and walk-In centers, new construction, gas and water contractors and gas and water utility street workers. I will not take up much of your time but my testimony today is to talk to you about the important role our field, office and customer service members play.
There are few specific issues I would like to briefly touch on such as Economic Opportunity, Diversity in the Utility Industry, The positive presence Utility Workers provide in the communities we serve, Customer Rates, and Reliability.
 
Economic Opportunity
Utility companies provide good middle class Jobs. With utility companies trying to eliminate these jobs through technologies such as automated metering and smart metering those opportunities for many minorities and women will disappear, Especially for those who do not have the means to further their education for whatever their circumstances has afforded them.
Diversity
For whatever diversity exists currently in Utility Companies are a direct result of the jobs I described above. Without those jobs Diversity and Inclusion will be almost Extinct.
 
Safety Presence in the Community
Those Jobs above perform important Emergency Duty Work. This could not have been more prevalent than when Severe Storms such as Hurricane Sandy and Irene reared their ugly heads. Our members sat on down live power lines, reported cracked and downed utility poles and blocked off the dangers to the public. This was done by meter readers, and other non-emergency positions which are now trained for this until the emergency repair crews arrive and to supplement police and fire units that are limited in those times. In addition because of our field presence we can detect dangerous conditions such as gas leaks, tampered gas and electric meters and lines. We also report illegal apartments to the county sheriff departments etc. Without these services residents can tamper with Electric and Gas lines and meters and put themselves and the public in serious danger!
We also train on invaluable programs that serve the community that has nothing to do with our Jobs such as child watch offering safety to the most vulnerable in our society-our children. In the normal course of our job duties we have come across countless emergencies ranging from customers having heart attacks, elderly that have fallen, babies walking out in the street unattended, pregnant women and countless others that if I mentioned them I would have to add another page to this letter.
Customer Rates
I am on Our National Executive Board and have heard not only of the disasters of smart meters but in places that smart meters have been installed there electric rates are higher than PSE&G and we don't have smart meters.
Reliability
To the credit and Foresight of CEO Dr. Ralph Izzo of PSEG. After Hurricane Sandy PSEG began the Energy Strong Project to repair New Jersey's infrastructure so PSEG customers will no longer have deal with long outages and the vision to harden that infrastructure to combat the strains of global warming and severe storms has been masterful and no one acknowledges that. This has lead to PSE&G being named the Most Reliable Electric Utility in the Mid- Region for the 16th year in a row and recently as January this year accepted the 2018 POWERGRID International and DistribuTECH Grid Optimization of the Year for expanding the use of advanced technology post Superstorm Sandy. The Companies that try to sell you on smart meters only want access to customer's data so they can deploy their technology.
Thank you for listening to our position and hopefully getting a better picture and understanding of the role a Utility Worker plays in our communities and in your lives!
You can listen to President Noel Christmas' testimony as well as First Vice President Michael Garcia's testimony, which begins at about 21 minutes, by clicking here.