Monday, September 28, 2015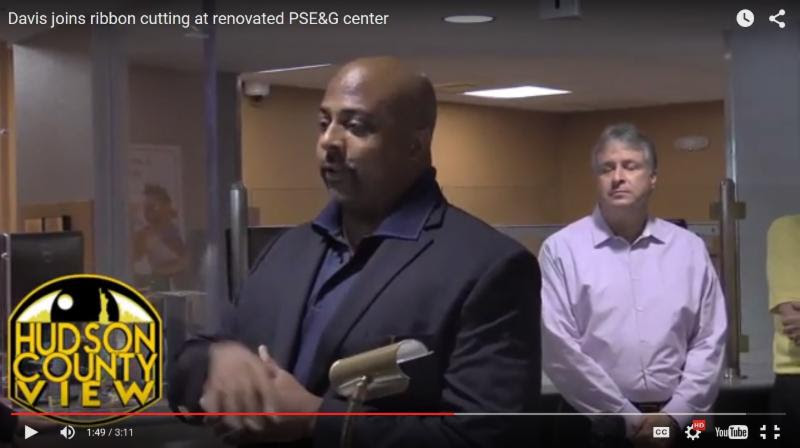 Bayonne Mayor Jimmy Davis joined officials for a ribbon-cutting ceremony at the newly renovated PSE&G center located at 608 Broadway.
"PSE&G has fostered a relationship with the communities we have served for over 100 years, and our walk-in customer service centers are a visible example of how we do that," said Bill Nash, the PSE&G Customer Contact Director, laying adding that 90,000 Bayonne residents entered this particular facility last year.
Davis thanked PSE&G for their commitment to the senior community of Bayonne, who typically prefer face-to-face interactions as opposed to paying bills on their computer or on a smartphone.
Michael Garcia, the Executive Vice President UWUA Local 601, the workers' union that works with PSE&G, expressed his gratitude to be able to serve the community.
"When I first got the job in public service, my grandma was very happy, and I knew why, I tell the story all the time: now you have a chance to serve the public."
When speaking about the diversity of the PSE&G family, Garcia took a shot at controversial Republican presidential candidate Donald Trump.
"I represent customer service centers from Union City into north Paterson, Passaic, as far down going to Trenton, Burlington ... we represent almost every facet of this state. Diversity across this state, I know Trump wouldn't be happy with this, all kinds of people."
Read more here
.