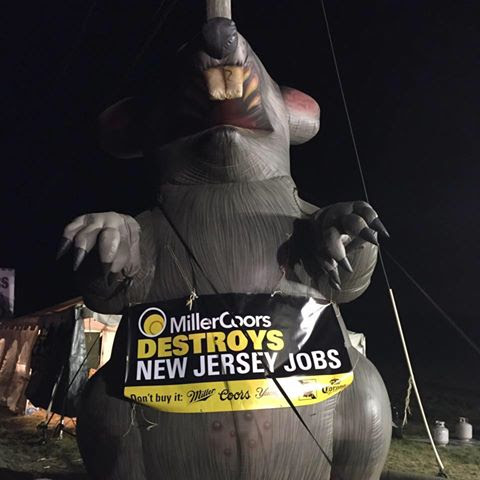 Our brothers and sisters from Teamsters Local 701 have been locked out by the Shore Point Distributing Company, and there has been a wave of community solidarity in response to the employer's egregious actions. We applaud the many local businesses who have decided to suspend business with Shore Point until the company ends the lockout. We also thank Belmar Mayor Matt Doherty, who will not permit Shore Point products to be sold at the NJ Seafood Festival.
We urge all affiliates to show their solidarity by joining our brothers and sisters on the picket line which will operate 24/7 in front of the company headquarters located at 100 Shore Point Drive; Freehold, NJ 07728. Don't forget to wear your union colors.
Shore Point, locked out 113 of its workers on April 30, 2017, in an attempt to force them to give up their pension, accept a 3-year wage freeze, and agree to give the company permission to change their health insurance plan and co-pays at any time. Local 701 had been in negotiations for a new contract with Shore Point since Feb. 28, 2017. The workers and their union wanted to continue negotiations, but Shore Point locked them out instead. When workers come together with the community to demand justice, we can overcome any obstacle. With workers' rights under constant attack these days, every battle we wage is critical, and we know that we can always count on your support.
For a full list of Shore Point products to boycott, please click here.