Tuesday, February 24, 2015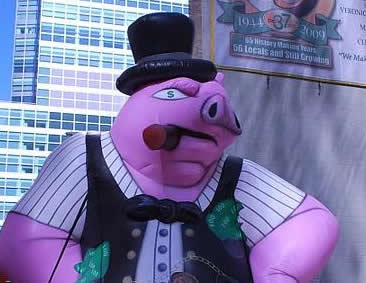 Gov. Christie used the bragging rights from the 2011 pension reforms to raise his national profile and further his political career – while refusing to uphold his end of the deal.
The governor continued to skimp on the state's required pension payments, knowing he was breaking his own law, showing callous disregard for the long-term solvency of the retirement system and daring someone to challenge him.
The New Jersey State AFLCIO and several public employee unions sued, and today won a hard-fought victory, with Gov. Christie being ordered by Superior Court Judge Mary Jacobson to reinstate the $1.6 billion cut he made to the state's pension payment.
We are elated that Judge Jacobson -- after much thoughtful deliberation -- ruled that Gov. Christie acted illegally when he withheld the state's contractually obligated and legally mandated pension contributions. By refusing to make the required payments, the governor has exacerbated the chronic underfunding of the entire retirement system to the point of crisis. While this decision is almost certain to be appealed, this administration must immediately begin replenishing the system. We hope this matter is adjudicated quickly on appeal, and that the ruling provides public-sector workers and retirees with the security of knowing that the deferred compensation they negotiated, earned and paid into will in fact be there when they need it.