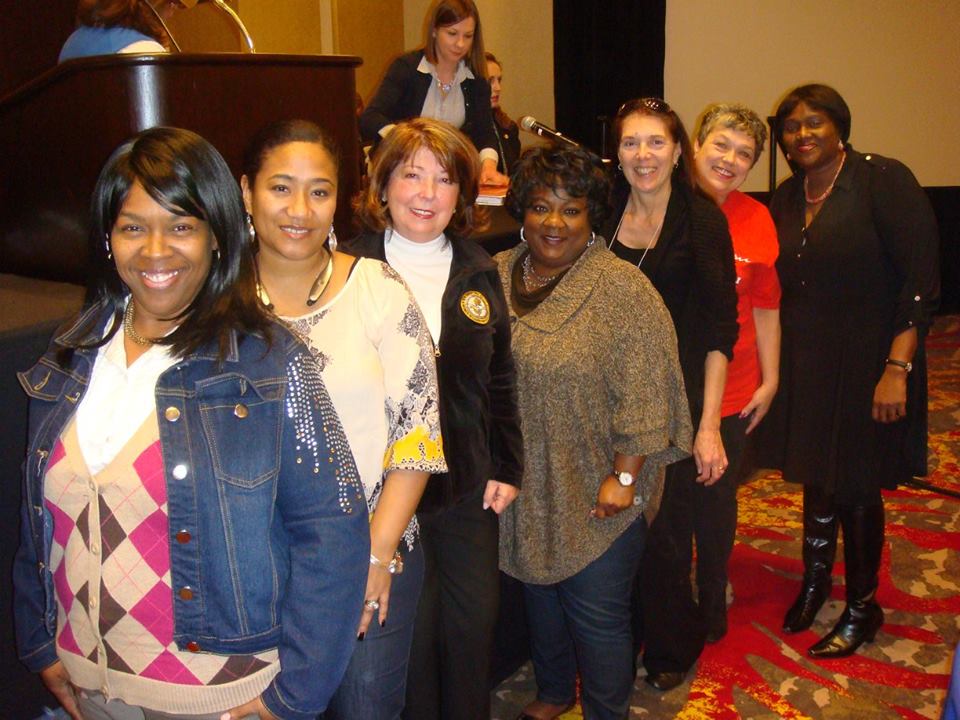 More than 250 participants packed the East Brunswick, N.J., Hilton ballroom for the 13th annual Women in Leadership Development conference. The atmosphere of unity and sisterhood was remarkable as both first-time and longtime WILD sisters joined together, representing every union sector, age group and job category, as well as the labor movement's deep racial and cultural diversity.
New Jersey State AFL-CIO Secretary-Treasurer Laurel Brennan welcomed the conference's largest gathering to date on Friday evening, diving directly into a power-building agenda that spanned March 4–5, 2016. She expressed her enormous gratitude to the union sisters and affiliates that make WILD possible. New Jersey State AFL-CIO President Charles Wowkanech recognized that the New Jersey State AFL-CIO is the only state federation in the nation to host an annual union women's conference.
Every year, WILD offers new and enlightening insights into building leadership skills, women's labor history and the fight for our economic future. Friday evening featured singer/songwriter Bev Grant and 10 WILD sisters, who lent their energy to the "We Were There" performance that electrified the night and brought participants face to face with history's most influential women leaders and activists. Participants also heard from Valerie King, Utility Workers (UWUA) Local 601, who discussed the outstanding work of the UWUA National Women's Caucus, which is providing a communication, education, strategy and support system to advocate for equality and economic security for women and their families.
On Saturday, the concept of promoting economic justice and activism took center stage. The day kicked off with a presentation by United Steelworkers (USW) District 4 staff Dave Wasiura and Valerie Thomas, who are also the co-coordinators of the District 4 "Next Generation" program. Their presentation highlighted the necessity of labor's legislative involvement and how our activism is not only a way to neutralize threats, but also to ensure progress for all workers.
To cap off the conference, three of our young worker WILD sisters took the stage to deliver a new and improved Common Sense Economics workshop. This power-building curriculum, taught by Jennifer Higgins, AFT Local 1904; Carli Meneses, Machinists (IAM) Local Lodge 2339N; and Lauren Young Boukema, Communications Workers of America (CWA) Local 1036, provided the knowledge, tools and strategy to address the most pressing economic challenges presently facing working families.
Even with a record turnout of union women and young workers, WILD will continue to raise the stakes in the coming years by doing what it does best: elevating ourselves, our unions and communities through leadership training and the bond of sisterhood and solidarity.