Wednesday, October 15, 2014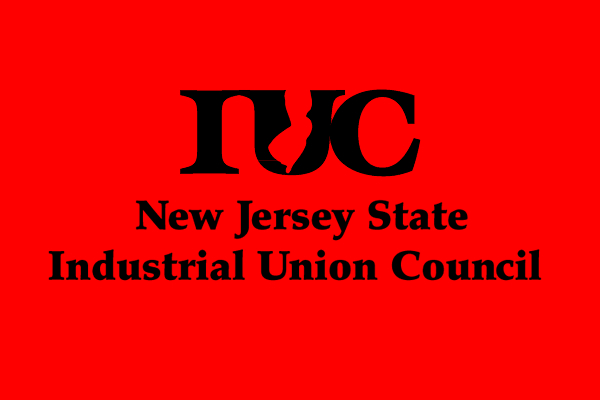 You are invited to attend the NJ State Industrial Union Council's 2014 Dinner Fundraiser. Come celebrate our annual dinner and enjoy good food and good company, as well as helping us to continue the forward momentum.  Together we can make a difference.
This year we are proud to honor:
Noel Christmas, President, Local 601 Utility Workers Union of America
John Pajak, President, NJ Work Environment Council, and VP Teamsters Local 877
Hetty Rosenstein, NJ Director, Communications Workers of America
We will also recognize the outstanding efforts of the Newark Students Union's campaign to save public education.
DATE: FRIDAY, OCTOBER 17, 2014
TIME: 6 PM – 9:30 PM
PLACE: RUTGERS LABOR EDUCATION CENTER AUDITORIUM
50 Labor Center Way, New Brunswick, NJ
Click here to download Dinner Registration Form
The NJ State Industrial Union Council is an organization of progressive unions, worker supportive organizations and individuals with a combined membership of 150,000 members. Registration and Ad Journal Forms are attached. Thank you for your anticipated support. We look forward to seeing you.
AND WE WELCOME A SPECIAL APPEARANCE BY PROFESSOR LOUIE.
And of course, the Solidarity Singers will be there!