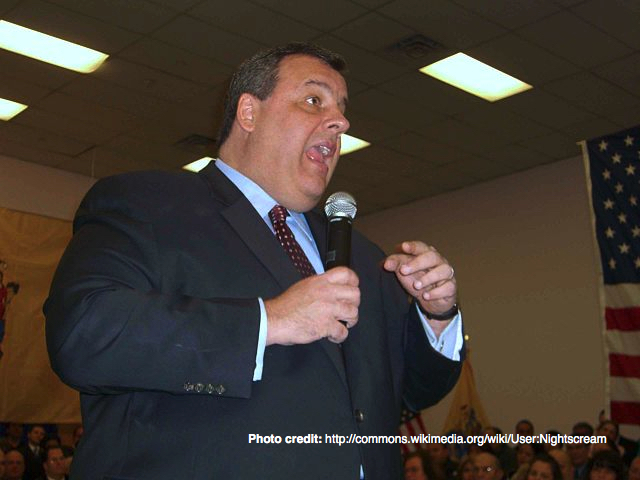 New Jersey Gov. Chris Christie had the opportunity to create badly needed manufacturing and fabricating jobs here at home, where job creation has lagged the region and too many residents remain unemployed. But, instead of signing the bills requiring public contracts to be filled with US-made materials whenever possible, Christie vetoed the "Buy American" bills the Legislature sent to his desk in December.
"It's inexcusable for the governor to turn his back on American manufacturers and American workers by refusing to sign this bipartisan legislation," said New Jersey State AFL-CIO President Charles Wowkanech. "These bills would have strengthened Buy American legislation already on the books and put pressure on bi-state agencies to follow suit rather than awarding billions of dollars in steel and other contracts to foreign makers."
The main bill (S-1811/A-3059), sponsored by union brothers Senate President Stephen Sweeney from Ironworkers Local 399 and Assemblyman Joseph Egan from IBEW Local 456 directed the use of US-made goods to fulfill public contracts whenever possible and financially feasible. Four companion bills applied the same standards to bi-state agencies like the Port Authority of New York and New Jersey, the agency that contracted with an Italian steelmaker for material to upgrade the Bayonne Bridge, a decision that put hundreds of US steelworkers out of work.
"Buy American" equals Jersey jobs. In an economy where New Jersey needs to add 64,000 manufacturing jobs just to return to 2001 levels, no one would argue that the loss of all those middle-class manufacturing jobs has been good for business. That's why our state government – and particularly our governor – should not be promoting business outside our borders when "Buy American" bills provided a ready-made opportunity to promote business and industry right here at home.