Wednesday, December 30, 2015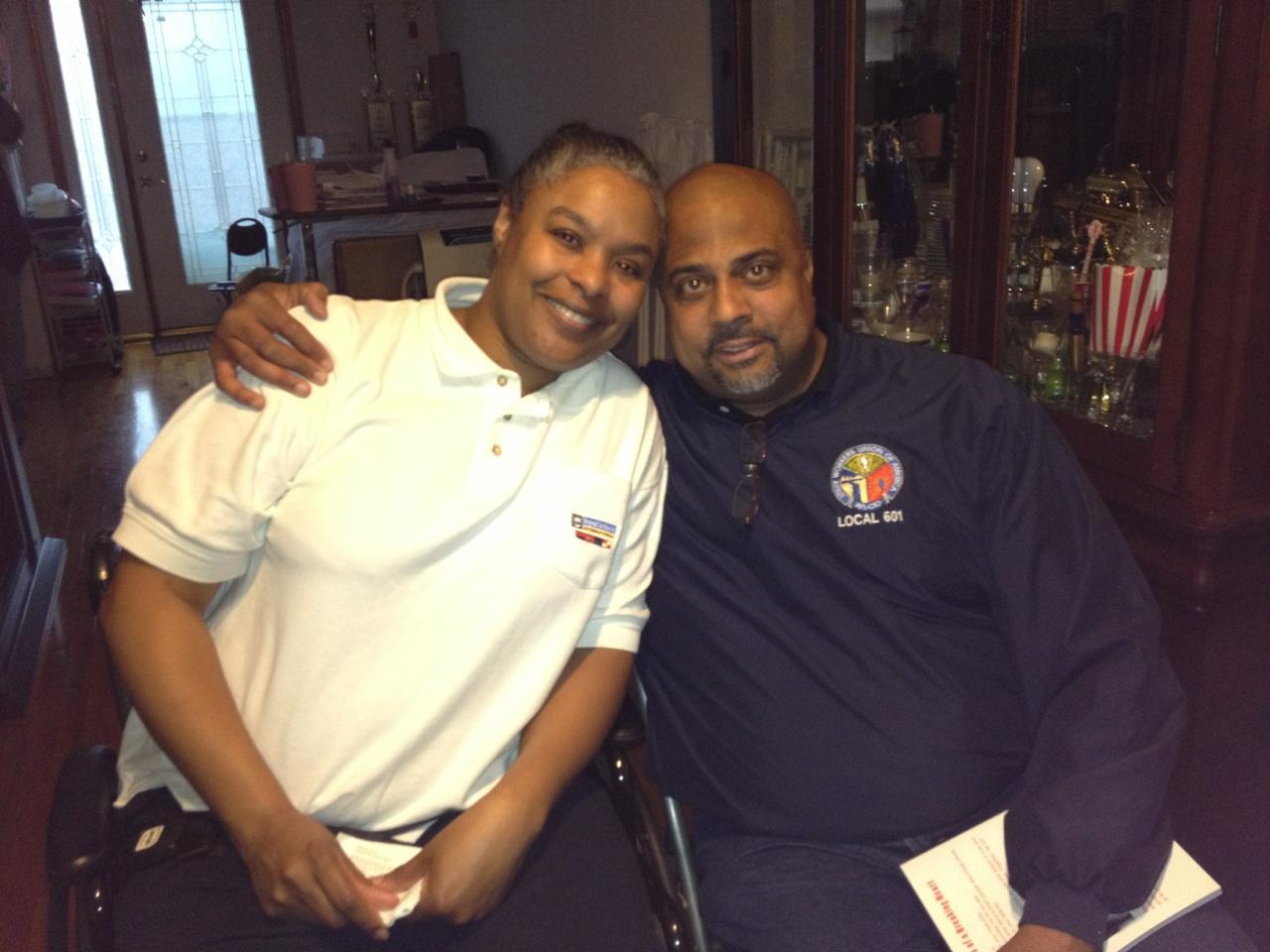 Caption: Police office Cora Kerton and 1st Vice President Mike Garcia.  Mike Garcia first met Ms. Kerton while mentoring her daughters and teaching them Tae Kwon Do.
1st Vice President Mike Garcia and John Cukar had the privilege of meeting with Cora Kerton Tuesday 12/22/2015.  Cora Kerton is a police officer who sustained a serious injury while in the line of duty.  About a year ago while taking a domestic violence call in Jersey City she fell and was seriously injured.  She woke up in the hospital completely paralyzed.  During the months that followed, she regained partial mobility.  Doctors are optimistic  that the damaged sheathing around her nerves will repair and she will one day be able to regain the ability to walk.  Until that day she endures several hours of exhausting physical therapy each week.  Mike and John left Ms. Kerton with a donation collected from the Harmon Cove Field Collections Department and MASS associates.  They also started to fill out documents for energy assistance.  While it was their intention to lift the spirits of Ms. Kerton while they visited her the visit impacted Mike and John greatly.  Ms. Kerton is an independent and dynamic individual.  She has a love of life.  Ms. Kerton had a wish list to travel to each of the 7 continents with her daughter.  Shortly before her incident, she was able to complete the journey.  Despite her condition Ms. Kerton continues to display a spirit of perseverance, determination and endurance. Additionally, Cora along with her police colleagues assisted and continue to assist our field membership in many occasions when called upon and for this we are grateful.